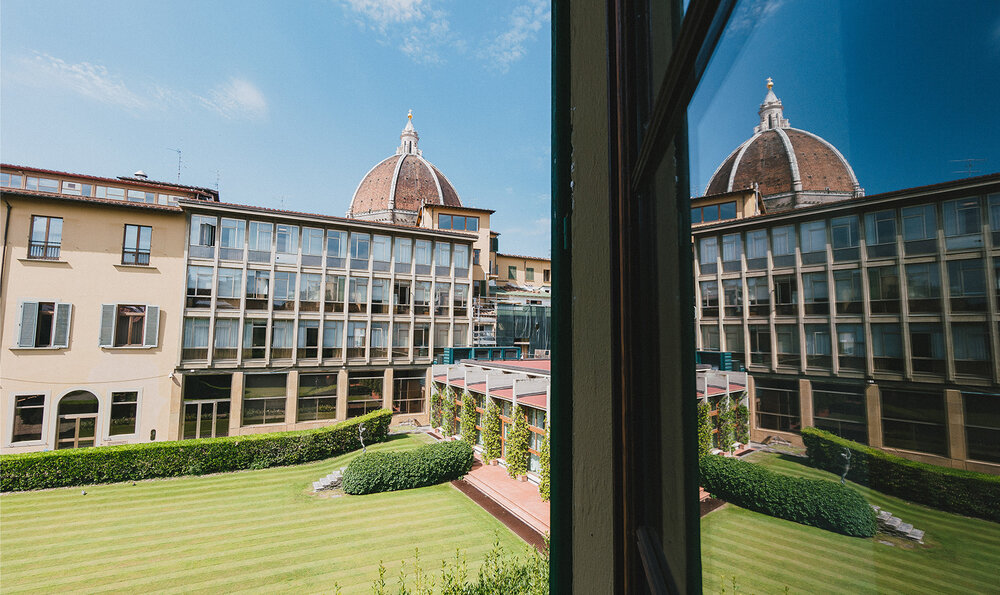 Florence
An Open-air museum combining past centuries with tomorrow
Florence is an amazing "open-air museum", which surrounds you as you walk through the streets of the city: the Ponte Vecchio, a bridge filled with goldsmiths; Piazza Signoria with the copy of Michelangelo's David, Palazzo Vecchio, the Loggia dei Lanzi and the Uffizi Gallery; Piazza Duomo crowned by Brunelleschi's giant Dome, Giotto's bell tower and the Baptistery; and the Boboli Gardens in Palazzo Pitti.
IED Florence stands in the heart of the city, in a historic masterpiece of the twentieth-century architecture. It can be easily reached by foot from any area, passing through public gardens, artisan shops, art galleries, markets, and typical restaurants and sources of entertainment.
In addition to the headquarters in via Bufalini, IED Florence also has offices in Palazzo Pucci N6, the building that symbolizes excellent Italian fashion in the world where in 1947 the Marquis Emilio Pucci decided to establish the headquarters with the laboratories and tailors to create the his brand.
Florence is one of the world's fashion capitals. It boasts a long tradition founded on craftsmanship and artisan excellence, developing today into creative flair, research and innovation: Gucci, Salvatore Ferragamo, Emilio Pucci and many important luxury brands were born here before conquering the world. Rooted in a glorious past and aiming for a bold future, the city hosts many important international events, offering opportunities to explore future trends in design, architecture, contemporary art, cinema and literature, as well as in fashion.
IED Firenze sustains a permanent dialogue with its surrounding territory in all sectors. It plays an active and proactive role which stimulates a creative learning pattern and a design mindset capable of integrating past and present expertise in innovative capacities for boosting youthful talent.