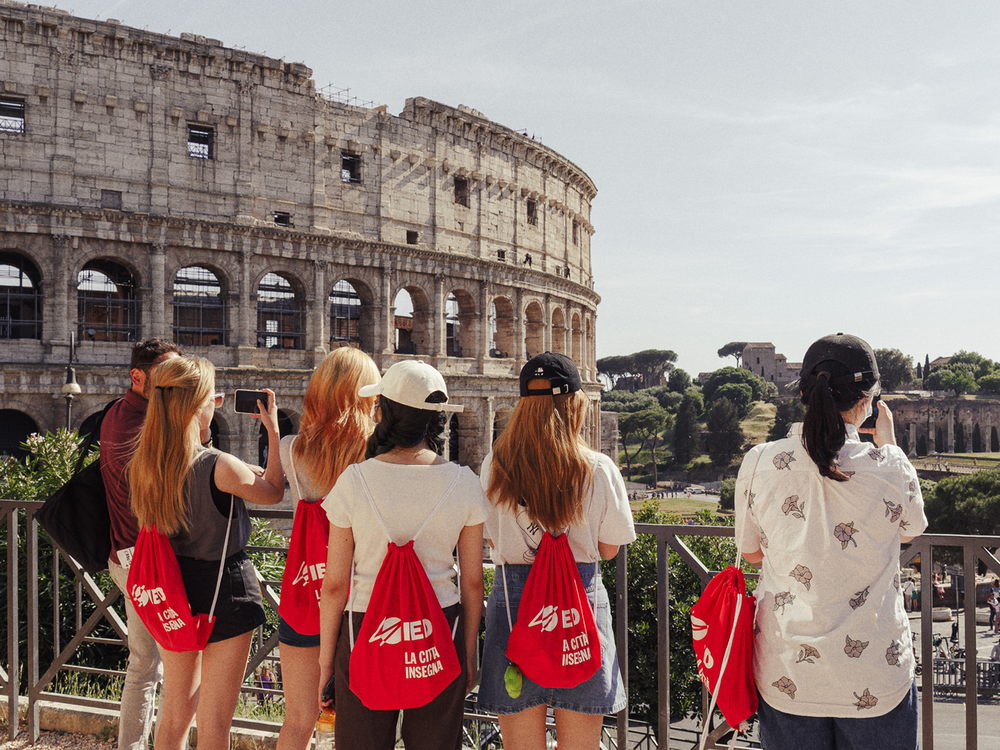 Rome
A city built on a profound relationship with beauty and wonder, which invites you constantly to extend your knowledge
Today Rome is a city of vision and imagination: look at its cinema, its multimedia and interactive visual communication roles in performative arts, its design based on sustainability and its fashion focused on the rebirth of tradition.
The transversality and richness of these intertwining disciplines constitute the key that enables the students of today and designers of tomorrow to develop projects with greater possibilities of impacting on the future.
The Istituto Europeo di Design came to the Eternal City in 1973. Its widespread Campus consists of spaces with dynamic identities: two sites, each twenty minutes from the Termini Station and connected to the centre by metro and bus: one near the Basilica of San Giovanni in Laterano and the other in the Pigneto district, known for its night life and cultural ferment.
The third campus site is a fifteen-minute walk, from the historic centre to the heart of the Testaccio area. This is a popular neighbourhood which thanks to recent redevelopment and conversion projects of various ex-industrial buildings has maintained its authenticity over time, enabling its inhabitants to enjoy a vibrant urban life.
Rome is synonymous with Cultural Heritage: a city where different cultures proudly assert themselves. It is the most visited of all Italian cities. And is home to numerous Institutions, Organisations and International Bodies. Each year it hosts many events of the highest level, attracting artists from all over the world. In this context, IED offers three interdisciplinary and highly experimental initiatives: Firstly the IED Roma Design Awards, prizes for the best design projects, developed annually with the patronage of ADI. Secondly, IED Factory, transversal workshops curated by international artists, with final exhibitions in contemporary art museums. And thirdly, La Città Insegna (The City Teaches), a cycle of public lessons in the Capital's ancient and modern settings, confirming the stimulating role of a city like Rome in training creativity.